Services
Mobile App Development
A pioneer in mobile app development since 1996, we design and deliver custom mobile apps for leading companies utilizing a mix of thoughtful mobile strategy, elegant features, and solid engineering.
As mobile technologies rapidly advance and develop, so do we. We have been developing for smart devices since their inception, and have grown with the demanding industry in order to ensure that our clients receive the best mobile app development services on the market.
As an experienced mobile app development company, we have developed everything from enterprise and social apps, to mobile healthcare monitoring and e-commerce for iOS including iPhone and iPad, Android phone and tablets, Windows Phone, and Blackberry. The best part is, all our mobile app development services are done entirely in house. We can handle everything from strategy, design, development, and post development needs including on-going support, website and logo design, marketing, and more, all locally in our San Diego office.
Mobile Apps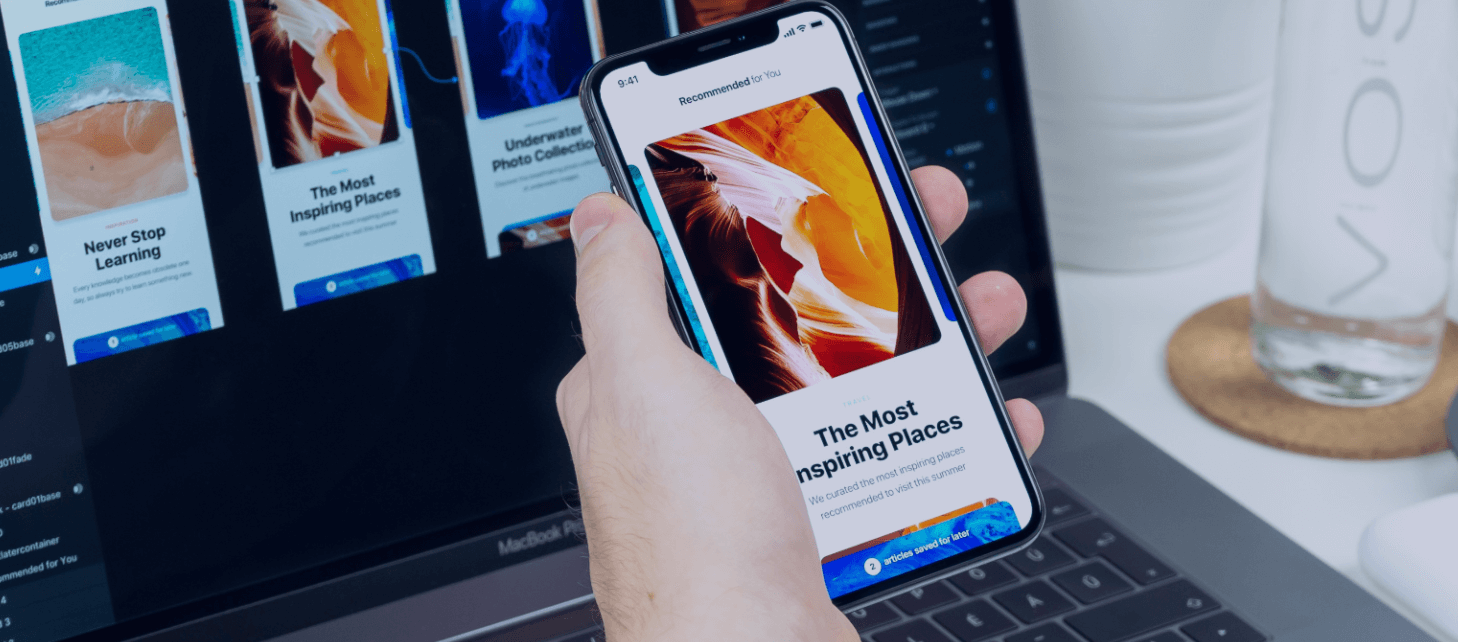 Progressing with Modern Technology in Mobile App Development
Although the App Store has only been around since 2008, mobile applications and technology have rapidly evolved. This push for mobile technology also pushed us to quickly become experts in smart technology. It is not just smart phones that we develop for — we do it all, from smart TVs, watches, tablets, and more. Read below for the specifics of our expertise.
Mobile App Development
Mobile App Development Technologies
We are experts in all mobile operating systems, technologies, and devices. No matter what the requirements at hand, we can develop custom mobile applications that meet your unique specifications from start to finish, including upload to the App Store and Google Play.
IOS DEVELOPMENT
ANDROID DEVELOPMENT
APP BACKEND
MOBILE APP STRATEGY

iOS Development
The iOS app markets are quite profitable, with billions of dollars in revenue paid out to iOS app developers so far. Success within this market, however, takes the right mix of market research, engaging features, functionality, and visual appeal. As an experienced iOS app developer, we can help you create captivating iPad, iPhone, Apple Watch, and even Apple TV app developments perfectly suited for your intended audience.
iPhone
iPad
Apple Watch and TV

Android Development
Our Android mobile app developments are methodically constructed to leverage all the functionality and platform specific features Android has to offer. We have all the skills and expertise needed to make your Android app development a success.
Google
Samsung
Windows and many more

Backend Development
Mobile users expect their apps to connect with any internet service, which is why building a mobile app often entails interfacing with a server or set of internet services. We do it all from app storage, push notifications, user information, analytics, and more.

Mobile App Strategy
We offer complete mobile strategy consultation services to help you address every aspect of pre-development including competitive analysis, product definition, and more. This way, if you recognize a mobile need within your enterprise, or within the market, but don't know how to proceed, we can help.