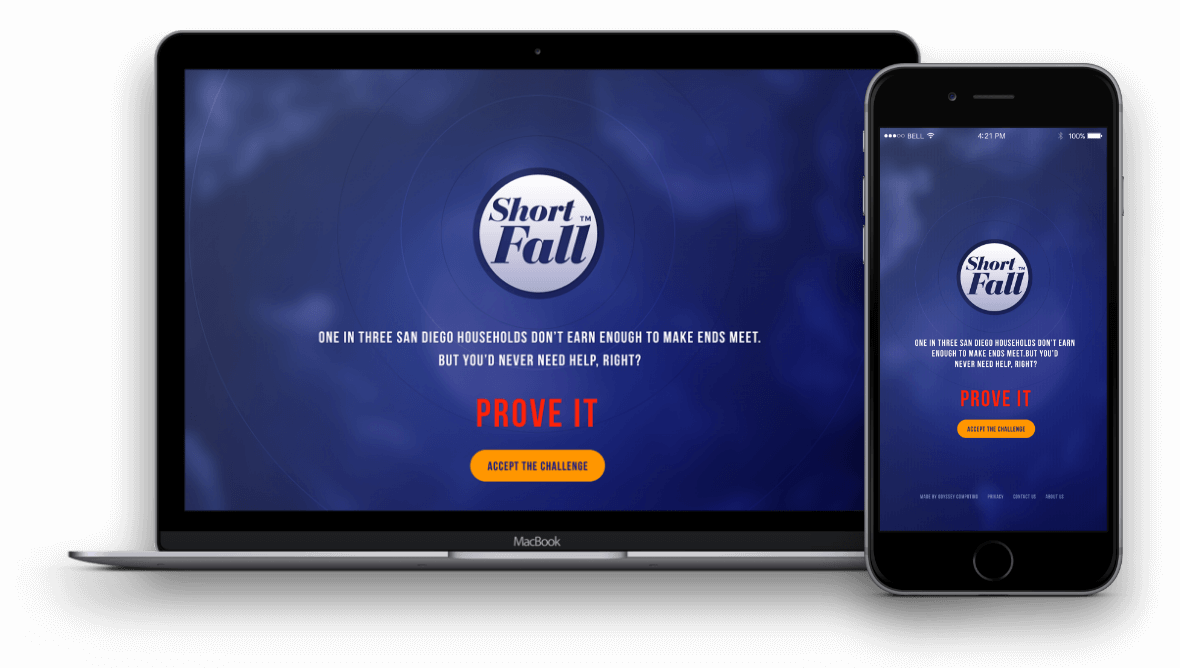 Overview
Engaging web application to bring greater awareness of struggling families throughout San Diego County.
Deliverables
UX Design
Brand Identity
Front-End
Back-End
Interactive Prototypes
Enticing Public Awareness
ShortFall is an innovative web based platform to engage users with real world scenarios facing those struggling to make ends meet.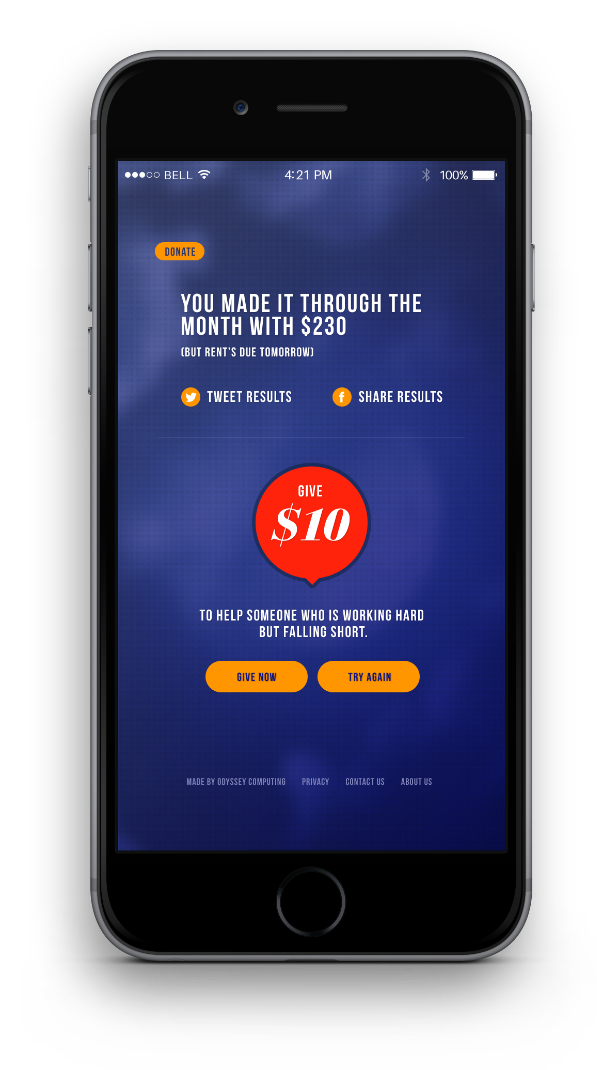 Users are met with various challenges including low income, high child care costs, medical expenses, grocery bills, and other decisions that involve various consequences along the way. Every decision effects the next and overall financial status over a 30 day period.
Objectives
Provide a visually rich interface that will keep users playing.
Implement responsive web design to ensure optimal quality across all mobile devices.
Enable social media integration to allow users to share ShortFall content with their networks.
Provide secure mobile and web payment options for user donations.
Implement push messaging to send notifications to mobile apps.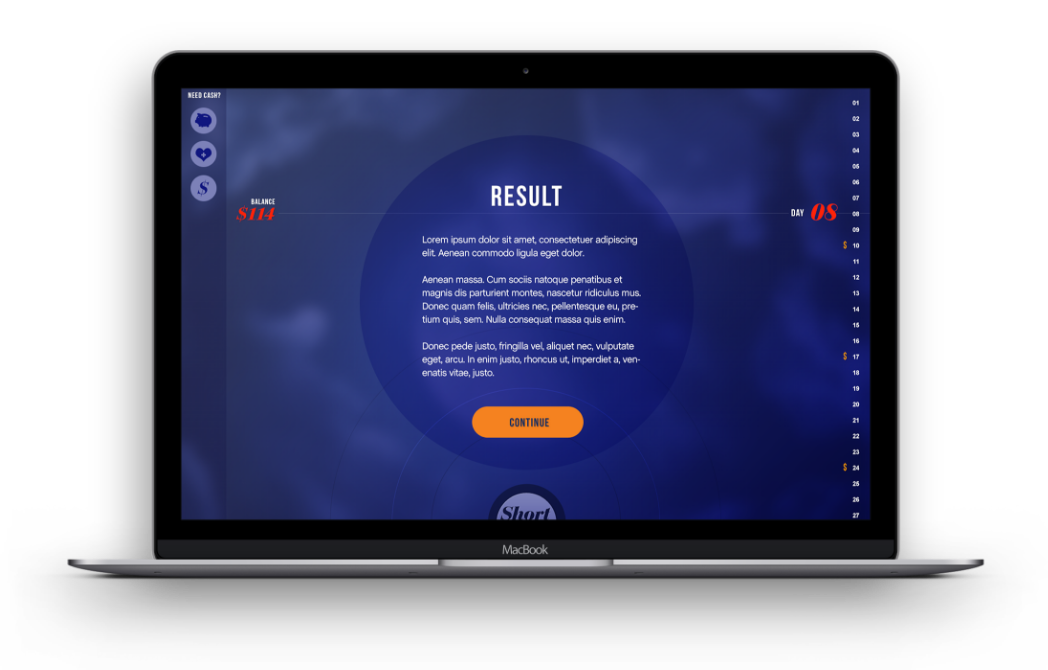 ShortFall is a creative tool designed to show users what a challenge it is to satisfy the most basic needs as a low income family. Not only is the application fun to play but is intended to bring greater awareness to the difficulties of families experiencing economic hardship.
WHAT THE WORLD SAYS
Reviews
We worked with Odyssey to develop our online app, ShortFall. Their team did a great job managing the entire process and design. We are very pleased with the high quality, polished final product. We had challenging budget constraints and several departments helping with the project as well as timeline delays. Odyssey worked well to meet our needs and we recommend them for application development.
We can't wait to hear all your ideas!