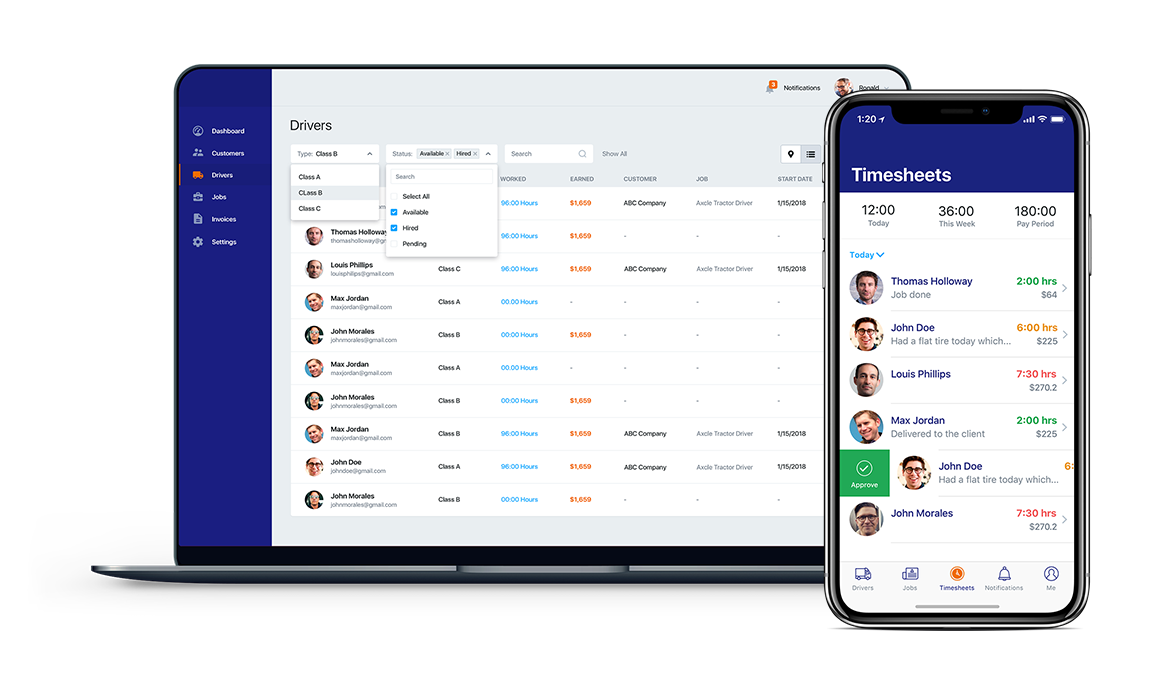 Overview
A mobile solution to match customers with truck drivers based on qualifications, location, and more.
Deliverables
Front-End
iOS Development
Android Development
Back-End
Dynamic Staffing Management
The solution involves much more than just a singular app. In addition to a customer app, drivers have their own mobile application in which to apply to and manage time sheets. Customers simply post jobs and truck drivers can apply if they meet the required qualifications, all through the convenience of their mobile devices.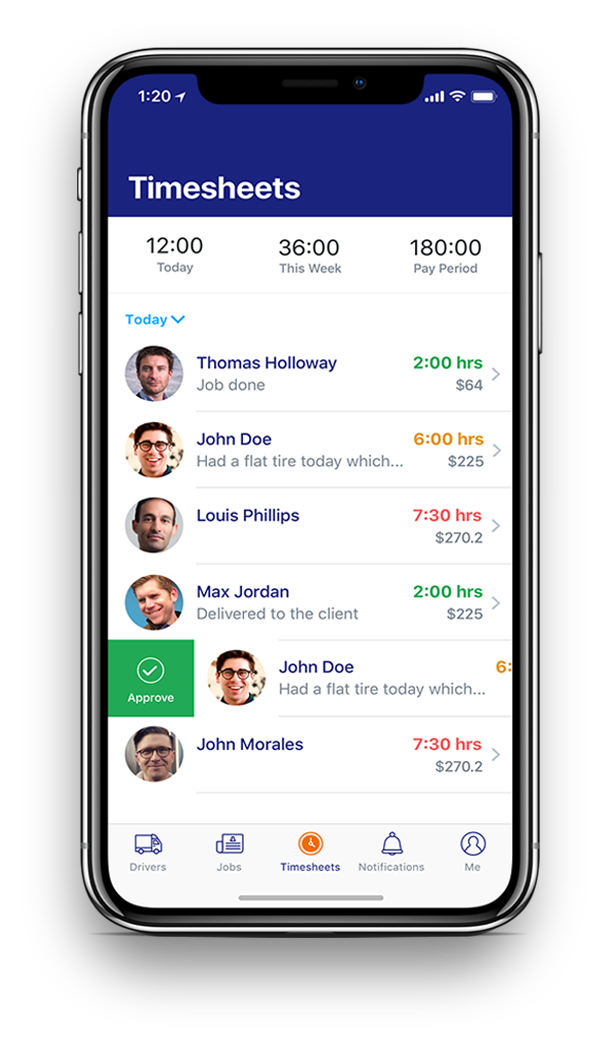 The solution also includes a web portal from which administrators can manage all relationships and associated needs. Administrators can log in to the portal to manage jobs, drivers, time sheets, billing, and more. Altogether it is a complete system designed to streamline and fulfill needs for drivers by companies.
Objectives
Allow customers to post jobs and assign desired driver qualifications such as license type, experience, and more.
Allow drivers to view and apply for jobs that meet their qualifications.
Allow administrators to manage customers, drivers, jobs, invoices, settings, and more.
Verify driver credentials including drivers license, address, certifications, and social security number.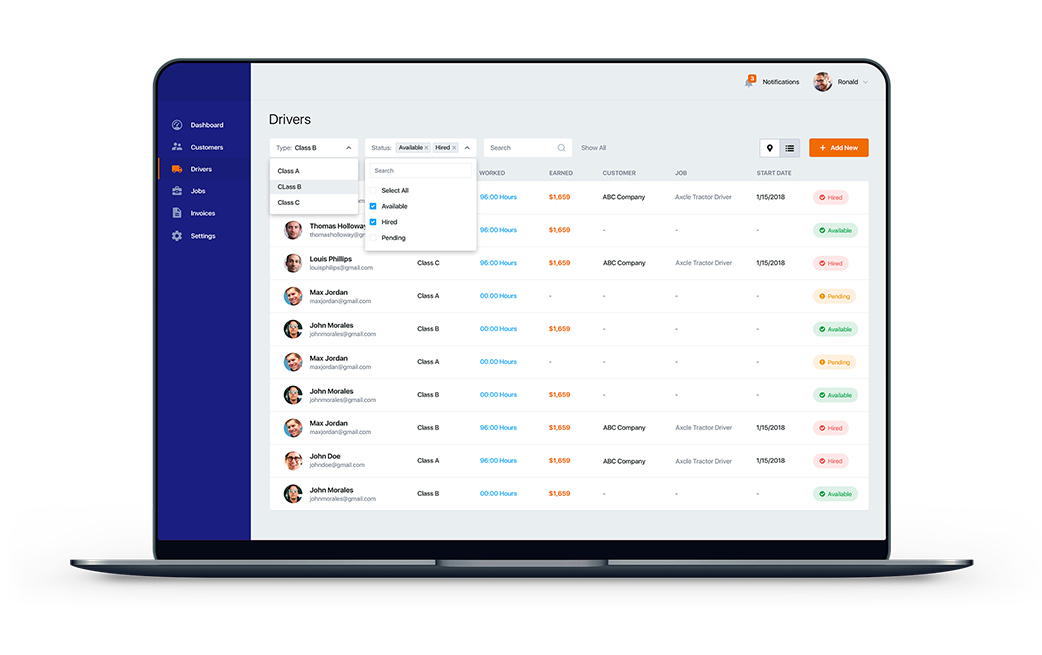 The entire system works together in dynamic cohesion to improve the efficiency of truck driver staffing management. Truck drivers are provided with greater opportunities for jobs through the application, while companies are better able to fulfill needs for drivers. It's a win win for all parties involved.
What our clients think about us
Reviews
We have been working with Odyssey for a couple of years now. The entire team is great, especially Karim. They promised to deliver a world class APP for our business and have not disappointed. They redesigned our Website as well and exceeded our expectations... We will partner with them for many years to come!
We can't wait to hear all your ideas!