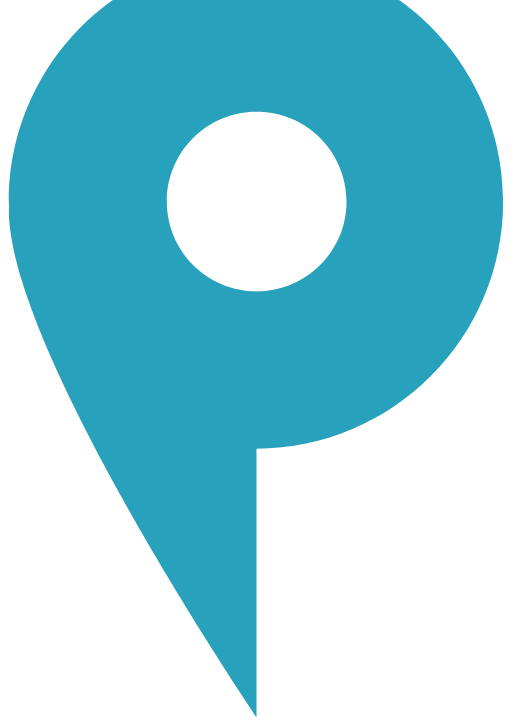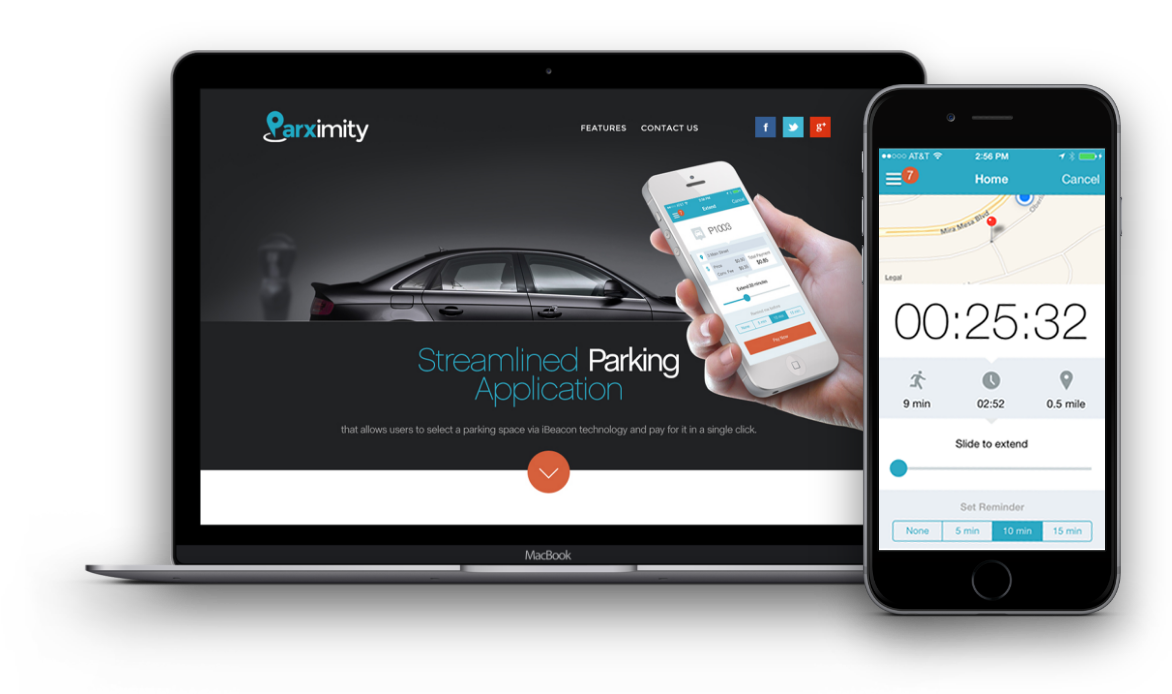 Overview
Streamlined parking application that allows users to select a parking space via iBeacon technology and pay for it through a single click.
Deliverables
UX Design
UI Design
Front-End
iOS Development
Back-End
Parking Without Stress
The parking application takes the hassle out of digging for quarters or cash to pay for meters, delivering an improved solution for parking meter patrons, parking attendants, and corresponding governing bodies. Micro-location beacons locate available parking spots nearby. Patrons can pay for parking through the app using Paypal or credit cards.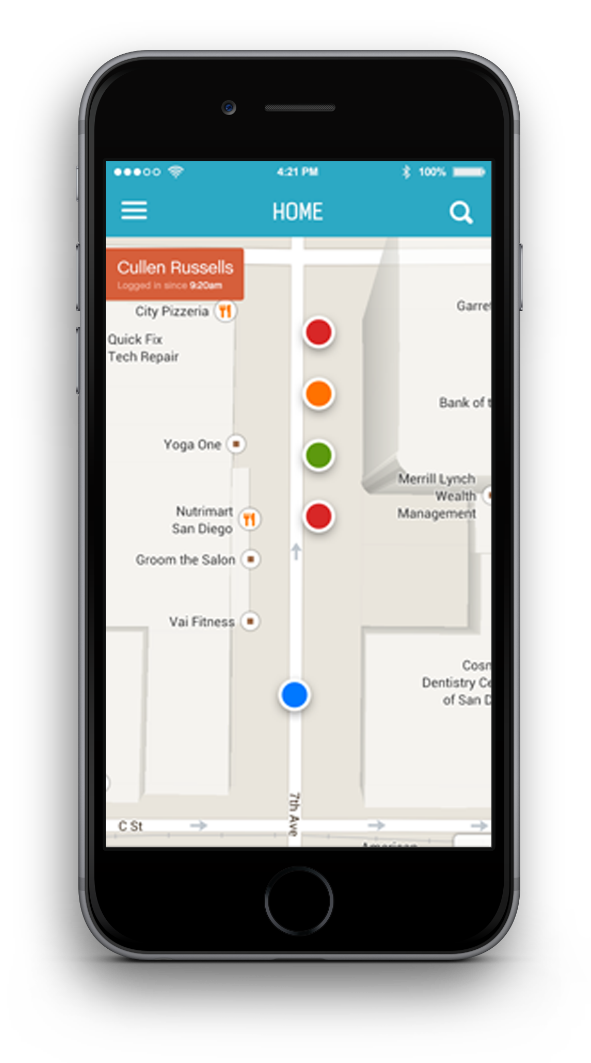 While away, the app reminds users when their time is about to expire, in which case they can extend their time remotely or locate their vehicle and get directions with estimated walking time.
Objectives
Allow patrons to pay for meters with their smartphones with one click using Paypal and credit cards.
Remind users of expiring meters and allow them to schedule custom reminders of remaning time.
Detect open parking spaces using iBeacon technology.
Allow users to view their payment history on their phone.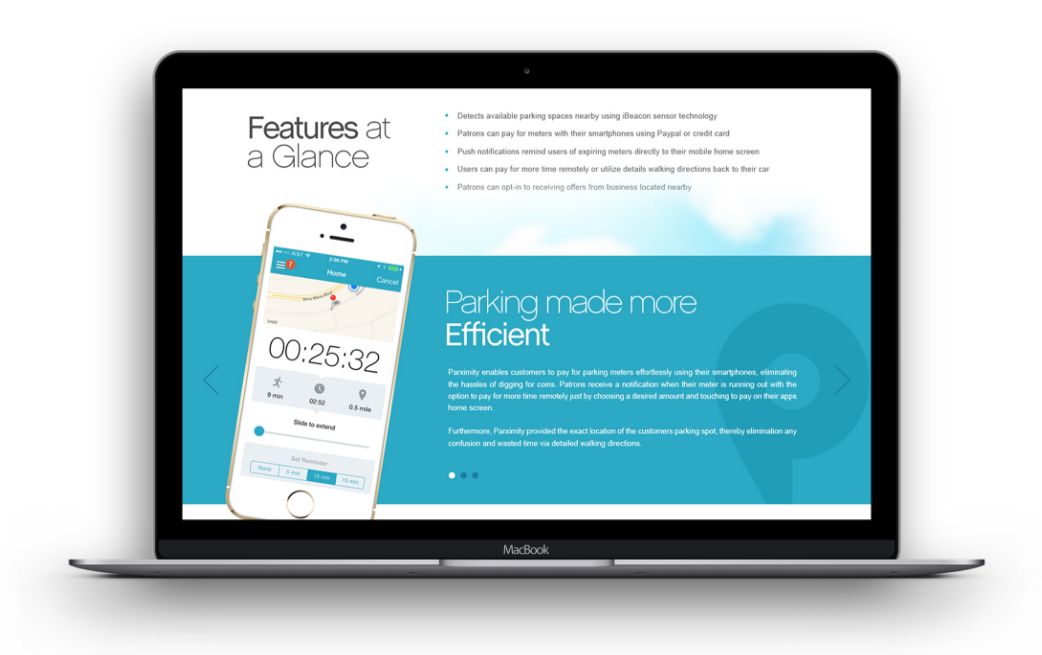 Not only does the parking application provide added convenience for parking patrons, but delivers added efficiency for parking attendants by allowing them to simply drive by metered locations for real-time status updates on each space. In addition, patrons can receive personalized offers from local business nearby, enhancing their overall experience.