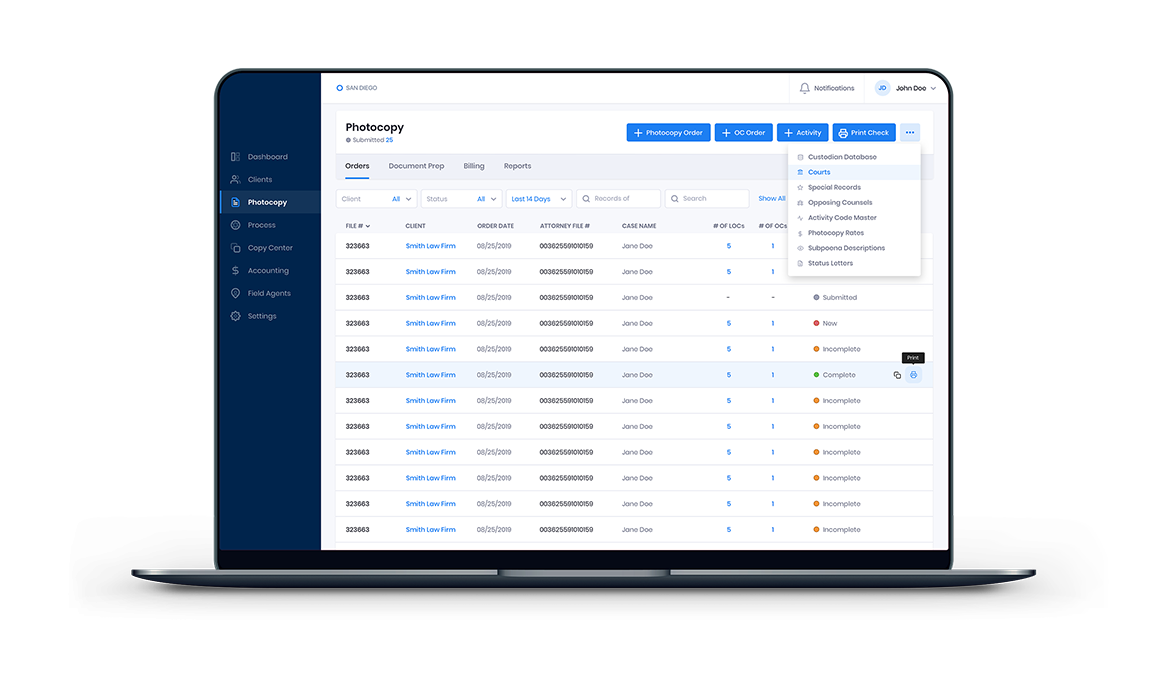 Overview
Enterprise Order Management (EOM) is a system that allows businesses to manage and track orders across multiple channels and systems. It allows companies to have a centralized view of all their orders, inventory, and customer data, making it easier to manage their operations and improve customer service. Contact us today to learn more.
Deliverables
UX Design
UI Design
Front-End
Back-End
Streamlined Order Management
The rich web application allows administrators the ability to efficiently process and track orders for services including obtaining medical records, service of process, court filings, research, photocopying, and more. The portal also allows administrators to effectively manage clients and accounts receivable for services rendered.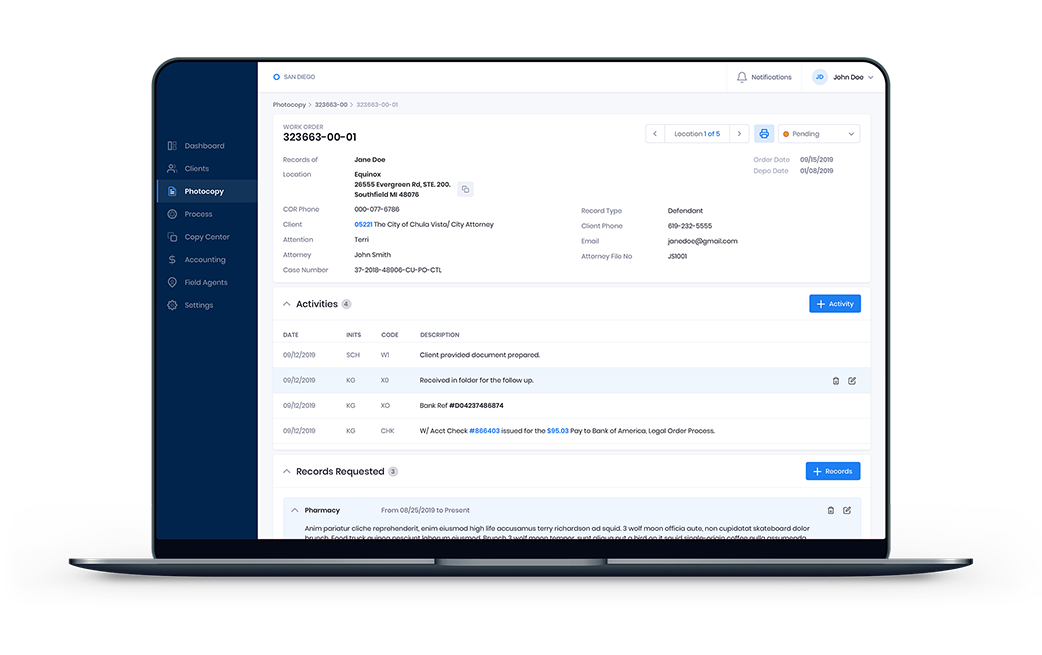 In addition to the administrative portal, we also developed a customer facing web portal for clients to easily submit and track orders, search the database, download or view records, request an update, and more.
Objectives
Provide all necessary functionality for internal management of orders including account management and accounting.
Provide for improved solutions through a modern web based implementation for a more efficient enterprise.
Provide a secure interface given sensitive nature of legal documentation and services.
Allow customers to easily submit orders through the convenience of the web.
Allow for real time access to order status and progress by customers.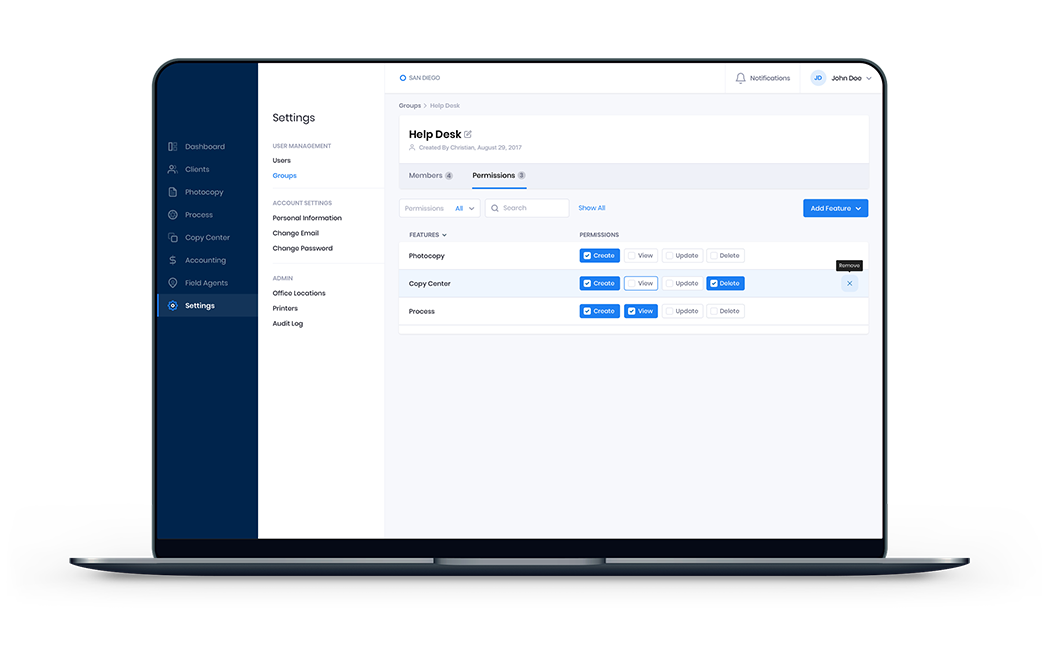 Not only does the web application help streamline order management for a more efficient enterprise, but provides the convenience customers are looking for when placing orders for attorney services. The web app takes the friction out of what can be a challenging and tedious process for customers through streamlined outsourced services.