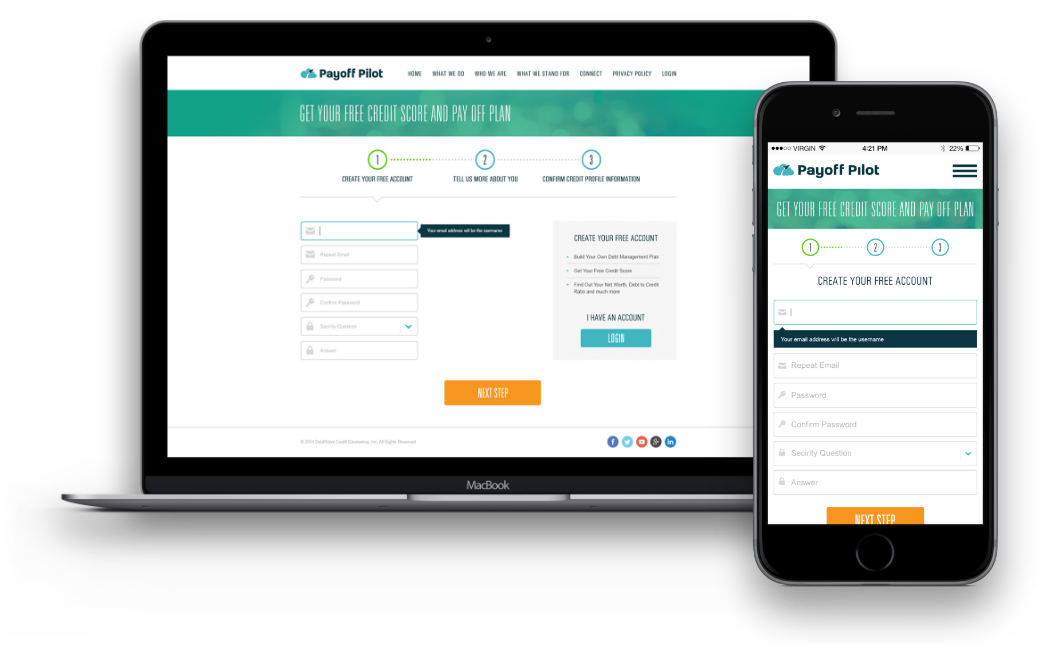 Overview
A user friendly and dynamic online tool for debt management.
Deliverables
UX Design
Front-End
Back-End
.NET Framework
Easeful Debt Relief
Payoff Pilot takes the stress out of debt management. Users simply walk through a few simple online steps and Payoff Pilot provides them with a hassle-free, fully customized payoff plan for credit card debt relief through a safe and secure web interface.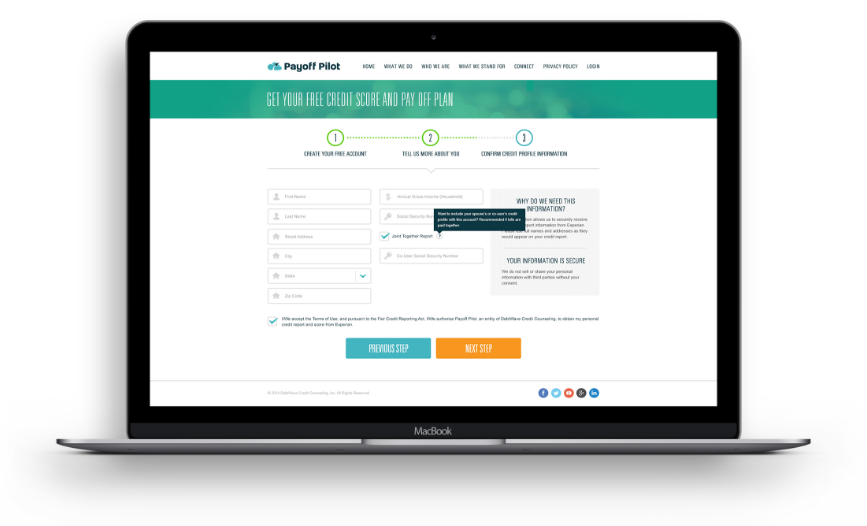 The vibrant single page web application was designed to be both visually appealing and highly informative for users with a clear and cohesive flow that is extremely easy to navigate.
Objectives
Closely align with company branding for a cohesive design aesthetic.
Provide a seamless user interface with is both easy to navigate and rich in visual cues.
Implement responsive web design to ensure optimal quality across all devices.
Provide for a secure interface in order to protect users valuable and sensitive financial information.
Design the app with great flow, taking the stress out of what can be an inherently stressful process.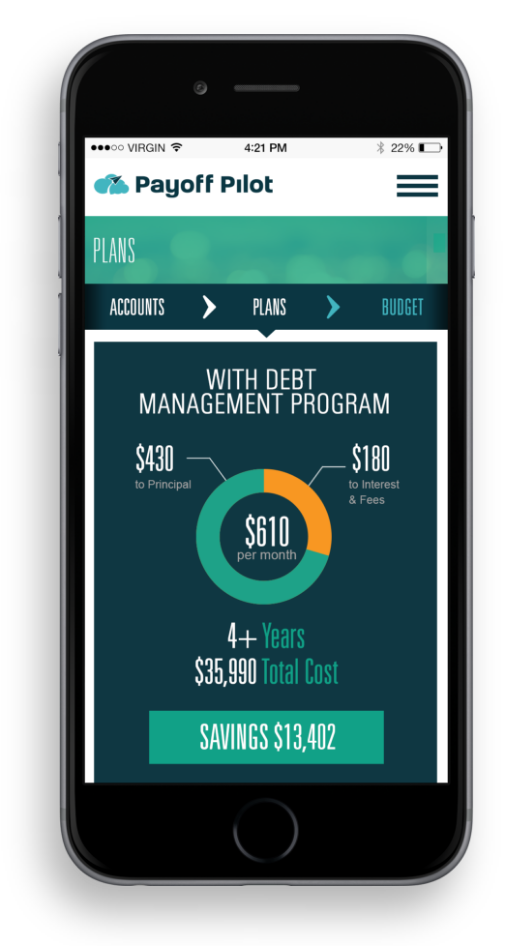 We wanted to make sure what can sometimes be a daunting and seemingly insurmountable task, debt management, became as comfortable and stress-free as possible for the user. To deliver on this, we spent a lot of time strategizing and designing the app to be not only useful, but fun to use.
What the world says
Reviews
I want to thank your team for the outstanding work in developing our state of the art software that allows our clients the ability to enroll into our program online. Thanks to Odyssey, I can proudly say that DebtWave is the first credit counseling agency to bring an online solution to the public. Your team has been a pleasure to work with. You set clear expectations and delivered results as promised. We will definitely be back for any future projects or enhancements! Thanks for everything!
We can't wait to hear all your ideas!