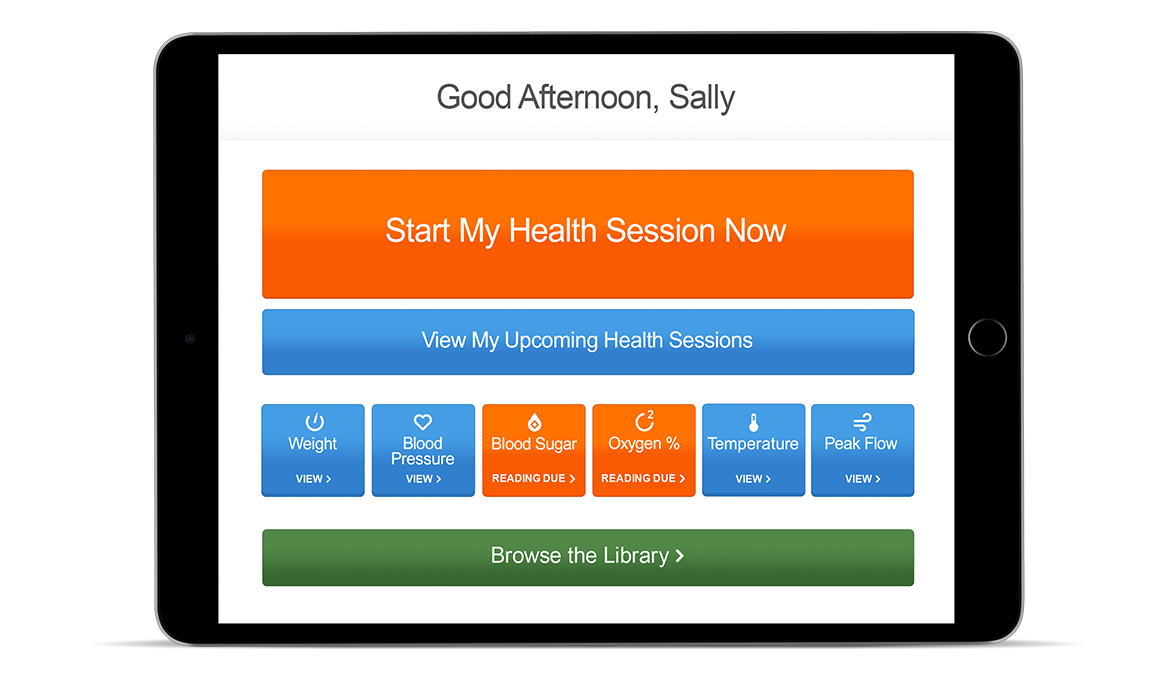 Overview
A dynamic ecosystem of tools to facilitate better care management of patients by caregivers.
Deliverables
UX Design
UI Design
Front-End
iOS Development
Android Development
Back-End
Engaged and Responsive Care
A user-friendly platform designed to simplify caregiving by harmonizing communication between patients, family caregivers, and the professional caregivers who support them.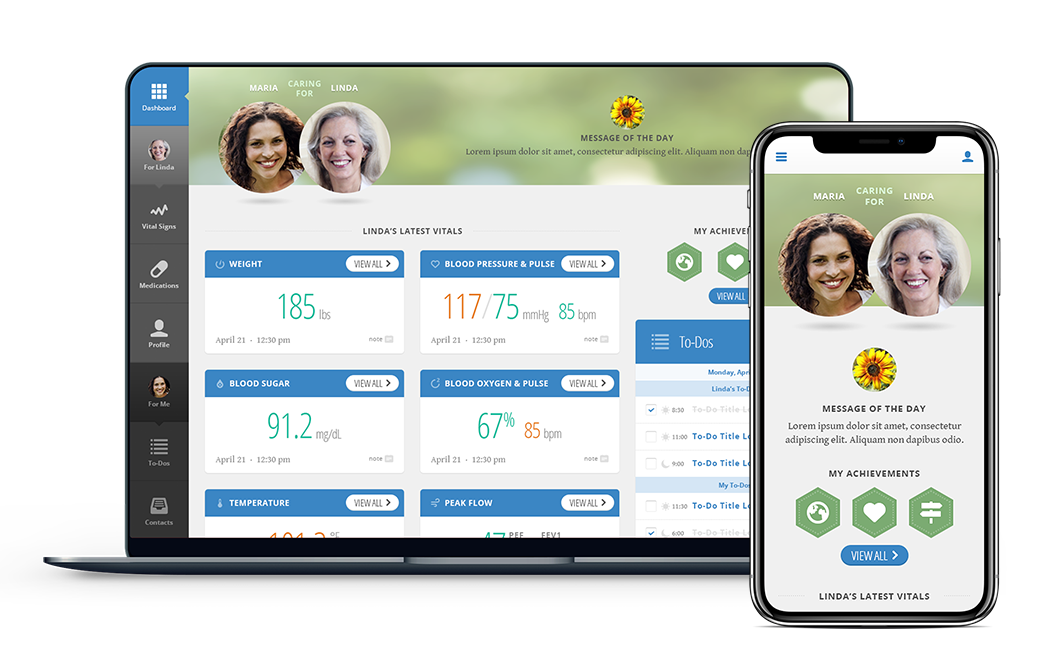 Patients utilize their mobile tablet app to log vitals, measurements, medications, and other important check in information. Caregivers can log in to the desktop app portal to view vitals, create tasks and to-do lists, track medications and proper dosages, add notes, interact with the patient through video conferencing, access education and other helpful materials, and more.
Objectives
Deliver a secure and HIPAA compliant solution which takes in to account all sensitive patient information.
Implement responsive design for the caregiver desktop dashboard for scaled display across all devices.
Ensure maximum system scalability as new patients, caregivers, and providers are added.
Allow for video conferencing from portal to patient mobile tablet app.
Provide for a simplistic mobile UI to account for any possible patient limitations.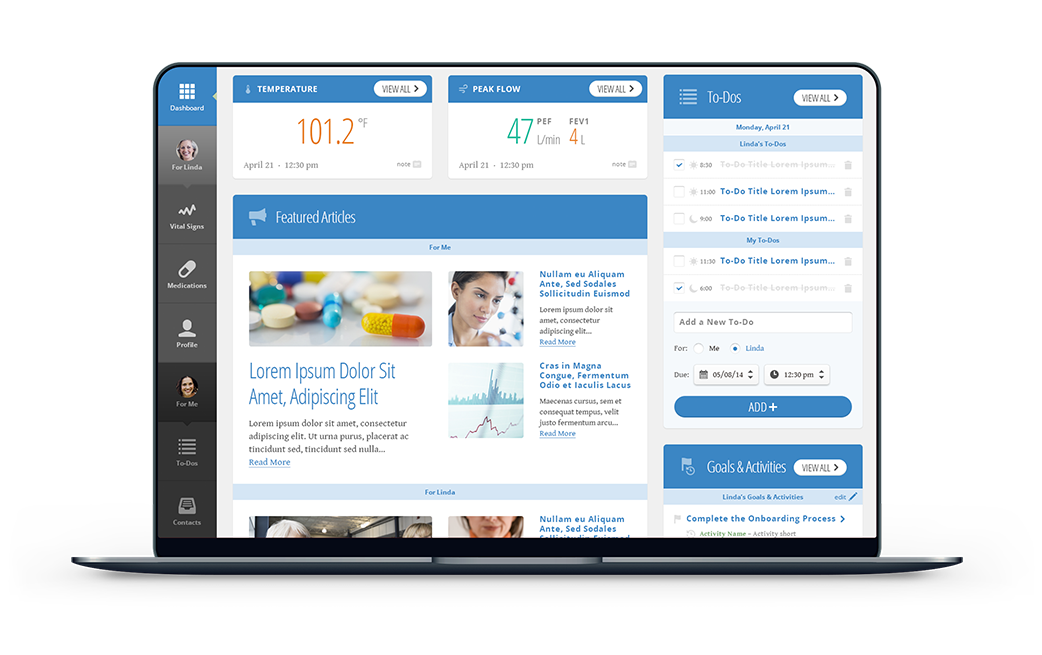 Overall, the entire ecosystem works to increase patient engagement, improve outcomes, and help caregivers deliver better care.