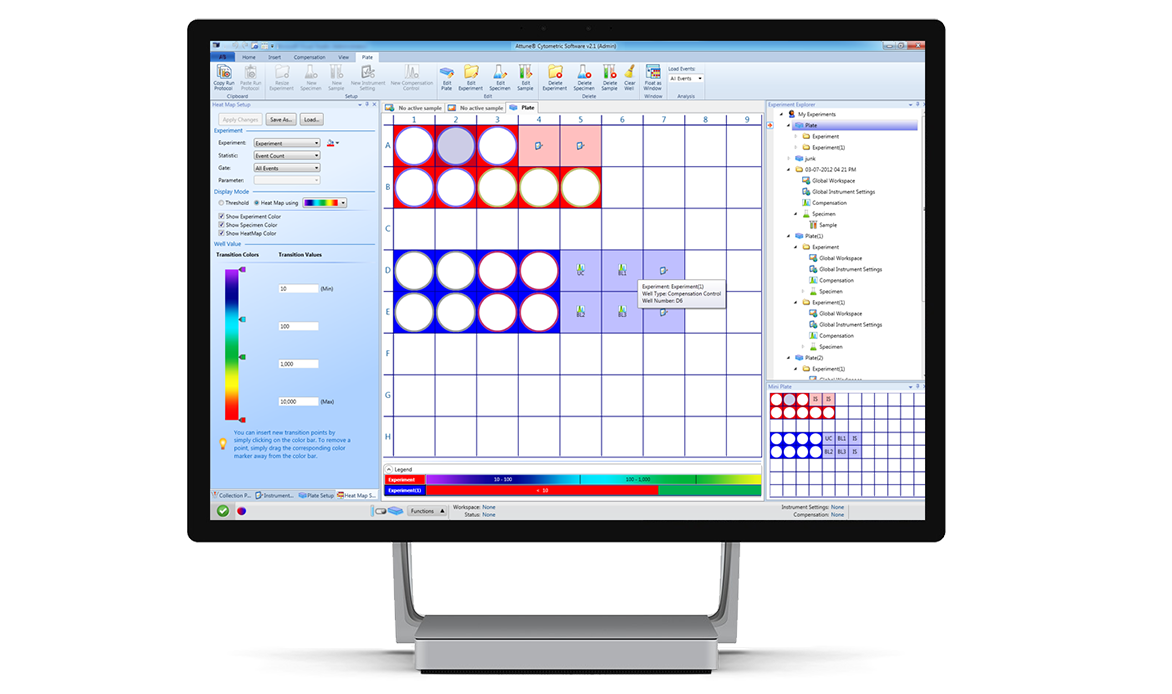 Overview
Acquisition and analysis software developed as a front-end application to communicate effortlessly with our client's bio-technology system for seamless data collection.
Deliverables
UX Design
UI Design
Windows Presentation Foundation
Precise Data Analysis
We combined custom device interaction, detailed process control, a gorgeous user interface, and advanced reporting techniques to create a software package sophisticated enough for their precision-based device.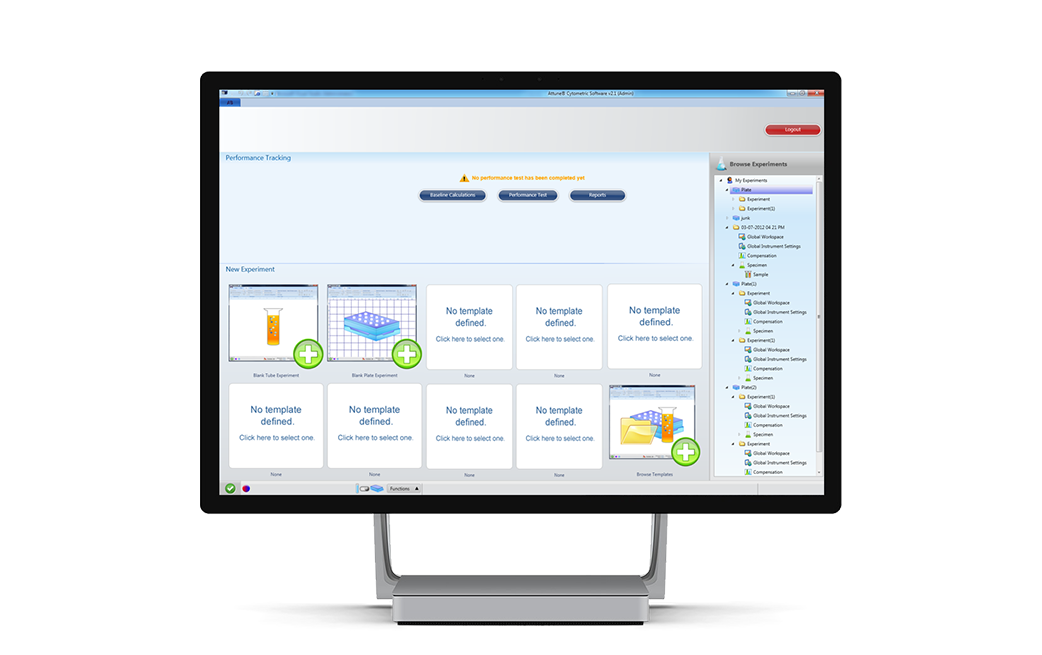 The application was designed to simplify data analysis in order to speed up the experimental process. We wanted users to be able to devote more time to understanding the data rather than be bogged down with a complicated interface. Our software is intuitive, designed for painless implementation and use.
Objectives
Provide flexible experimental setup with automated settings that can be customized and saved for later use.
Provide a streamlined instrument control panel for easy control of lasers, optics, and flow rates.
Provide rich visualization tools such as dot plots, plot overlay, graph comparisons, histograms, etc.
Provide instrument performance tracking to ensure accurate collection and analysis of data.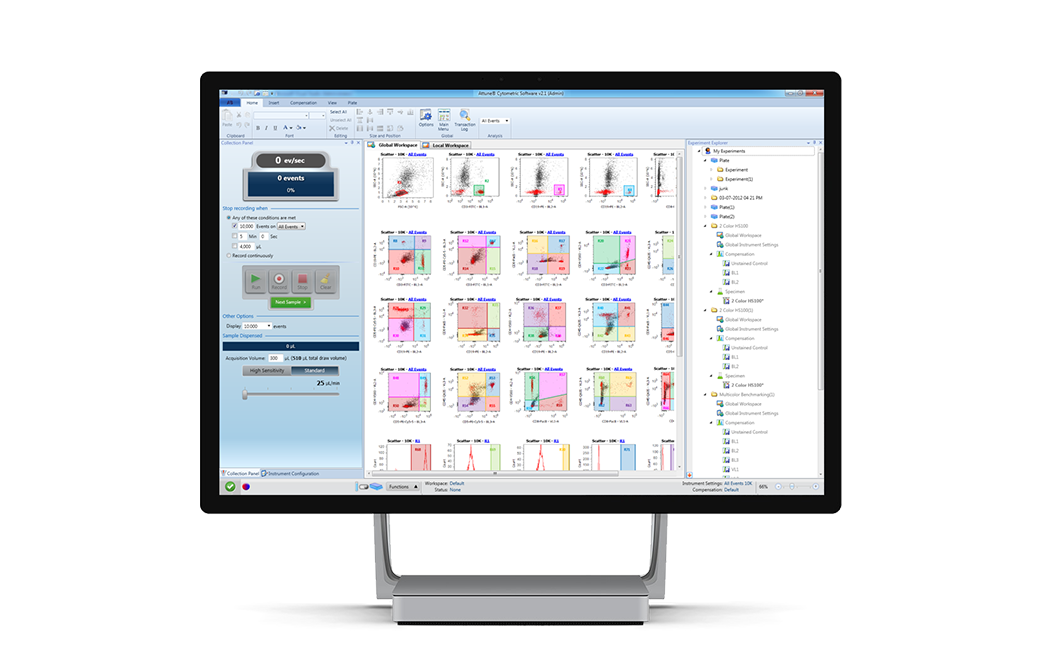 Our flexible software was designed to address both the meticulous collection of data as well as the complexity of data analysis through a streamlined user interface. Easy to use features such as quick save, drag and drop, and copy and paste, allow for rapid data manipulation by all users.