It is a well-known fact that clients are undoubtedly one of the vital pertinent influences, for initiating and retaining a prosperous company, in today's competitive market. Hence, it is very valuable to have a good, constructive, and positive relationship with current clients because it will result in their trust in you and would increase the chances of repurchase intentions.
Another solid foundation you can create for a long-term client relationship is by asking yourself a few questions; How do you handle your existing or potential clients? Why is having good connections with clients so significant?
If you are catering to them correctly, it will enable your company to be more appealing and trustworthy to potential and existing clients. Additionally, even if your clients do not come back, they can always refer your company to their coworkers or friends.
Let's dive into these five guidelines to create an everlasting relationship with your clients.
Bracing Your Clients
From a marketing perspective, it is a wise decision to maintain and outgrow your connections with the clients. It will allow you to predict the client needs and the constant changes they may demand, even after the project completion. For instance, sometimes clients are experiencing a technical issue that they cannot resolve.
At this point, you need to be present for them and make them feel listened to. Having solved your client's problems on time would put you in a more robust state to achieve client loyalty with your services. In such scenarios, most clients take it positively, and acknowledge the fact that you genuinely helped them out, and this can optimistically help you sustain your client-relationships for future projects.
Become an Outstanding Communicator
This is considered the most critical step in maintaining a positive client relationship. Almost every organization, as well as management studies, focuses on this aspect more than anything else. Discussing relationships, you must strengthen the practice of effective communication by responding to client's emails, calls and queries daily.
For instance, you can maintain daily check-ins, connect through social media, and share product and project planning updates directly with the client. Resultantly, this would make them feel valuable and being listened to. Every customer wants to engage differently. Developing the desired networking channels for them will be a big plus. Some of them will appreciate emails, while others may expect a phone call, or an in-person meeting and so on.
Regularly Exceeding Client Needs
Sometimes you will hear, "This is what I expected from the product," and these types of comments will give you a feeling that you are going in the right direction. Surpassing client's expectations is a great way to develop and maintain long-term positive and healthy relationships.
On the other hand, when you get a remark like, "I did not expect this from the product or I had something else in mind", at this point you need to take immediate action right away. Do not let the dissatisfied clients turn away because this may affect your reputation and would damage future work potentials as well. Hear out their concerns, perform a detailed survey, pinpoint the underlying issues and solve their problems, and retain them for as long as you can.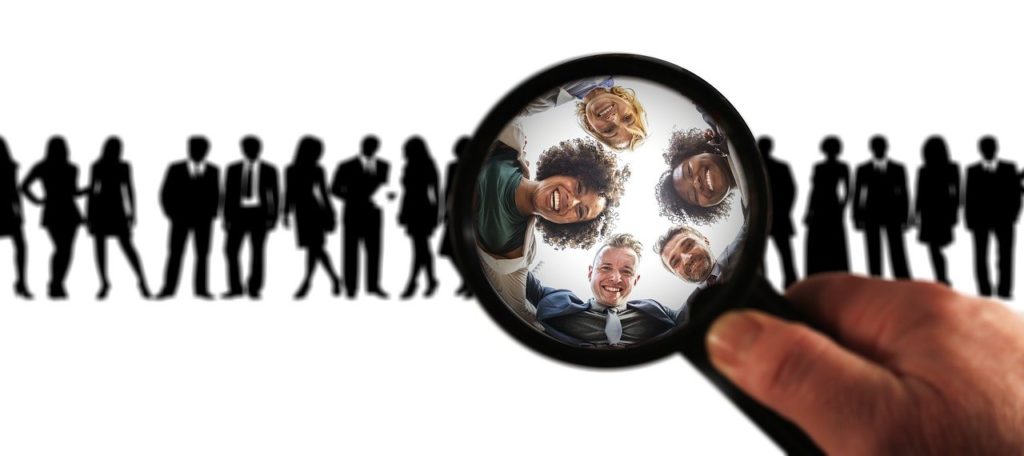 Positive Attitude
Another way to establish a strong relationship with the customer is to maintain the right attitude. It is the hardest part of the job, but you have to be an encouraging person/company to ease the customer. If you give importance to what the client wants and their perspective about their brand and products, they would not doubt the results produced by you.
Furthermore, usage of comforting words, such as expressing concern for a client's condition, apologizing for any discomfort, and offering help in stressful circumstances, will adequately motivate the client.
Define and Fulfill Expectations
Lastly, from the beginning, you should proceed by maintaining achievable goals for your client's work. It gives you a fair idea about your available resources, time for all the upcoming deadlines to meet. Being transparent about what the client should expect, from the beginning till the end. Talk about post project services to maintain a meaningful conversation with the client. You have the authority over your organization, its resources and services. Provide the customer with positive, transparent, and reliable information concerning the procedures and technologies associated with it.
Also, ensure to put trust in your client with a relaxed, composed, and a cheerful attitude. However, if you face any shortcomings, remain truthful with what you promised and cater to the client's needs beyond expectations.
Final Thoughts
The bottom line is that you must invest into building positive relationships with your clients just as you would want to build positive relationships with other people in your life. Clients are humans, and they prefer to be treated like one before anything else. Focus on building a strong foundation of trust. And the key to building trust is with honest communication, being approachable and reliable, and constantly delivering on your promises.